Excitement is in the air in anticipation of the upcoming Christmas and Hanukkah holidays, as well as the New Year.  We are seeking persons or companies that would like to sponsor a child for Christmas.  Each year we provide the age, gender, and sizes of needy children whom you can shop for anonymously.  You will receive that information plus a code number of the child so that anonymity is preserved.  You will then shop at your convenience and deliver gifts for that child here at the center.  We will then inform the family when the gifts have arrived.  Last year we provided gifts for 550 youngsters.  This year we expect that we will have the same demand for assistance.  All families that we refer are known to the center as legitimately needy.  You can express your wish to participate by emailing the DaVinci Center at dvc@davincicenter.necoxmail.com or calling us at 272-7474.  Thank you in advance.
Happy holidays to everyone!
---
 Annual Campaign Begins

We are well into our annual campaign which is raising funds to support programs and services we offer to the public(Programs We Offer).  The campaign which began Nov 1st, has exceeded half of it's goal of $15,000.  We still have a way to go and you still have time to assist us with a tax deductible donation.  All donations are appreciated during the campaign. 

You may also make your donation by using PayPal  or just send a check payable to DaVinci Center.  Thank you in advance.
---
The DaVinci Center for Community Progress'
Historical Review Video Presentation.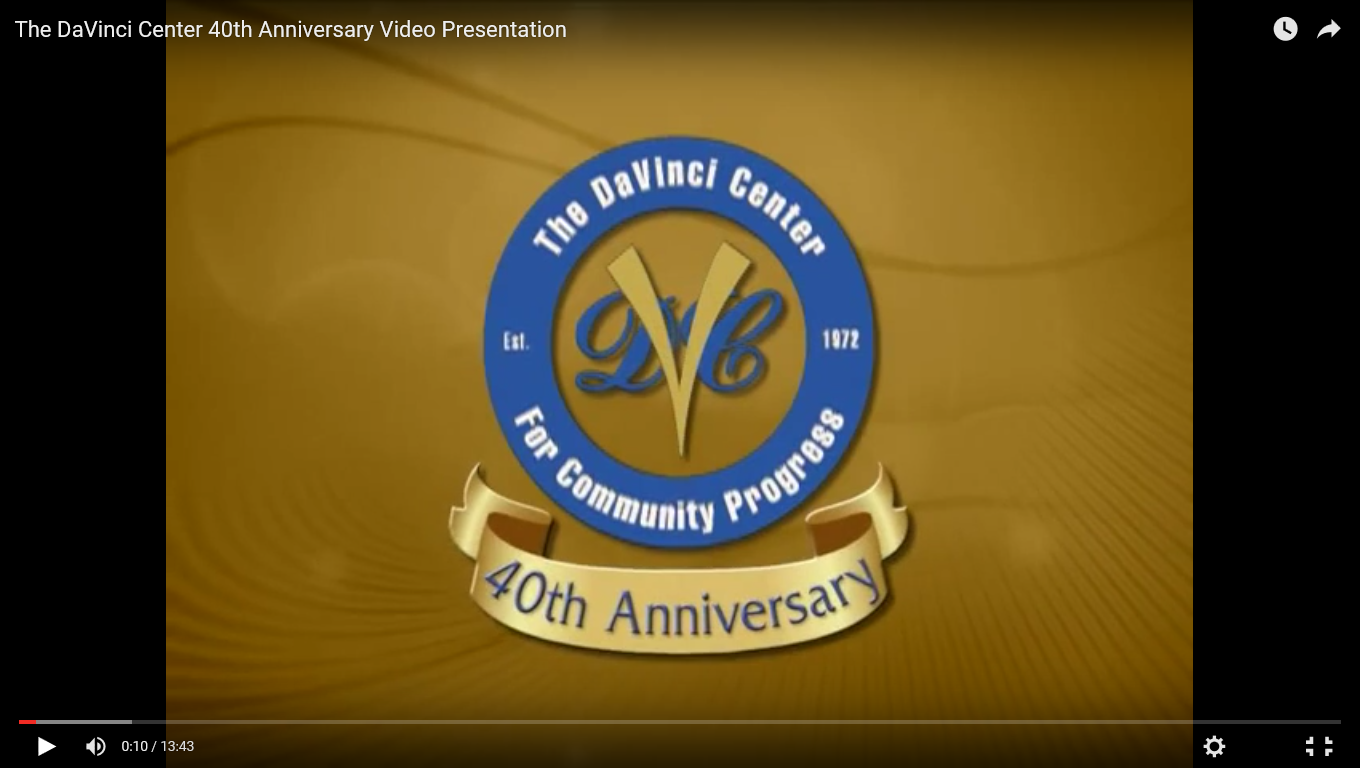 ---
.